Successful regeneration projects need to ensure affordability, access to facilities and involve local communities and residents, said participants at a recent Guardian roundtable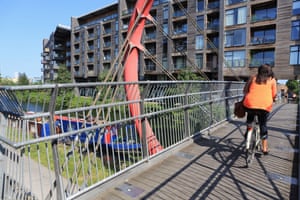 Any attempt to change the urban landscape is a messy, complex process. Deliberate efforts to revitalise districts in decline or disrepair have often been met with suspicion, cynicism, and in some cases even outright hostility.
But if regeneration has become a loaded, contested term, the transformation of towns and cities remains an endlessly compelling idea. Big renewal projects hold out the promise of making rundown neighbourhoods attractive and vibrant again, and offer up the chance to find new purposes for underused or neglected spaces. Delivering new buildings is often the main focus of major regeneration projects, but construction isn't everything. Prior believes every good regeneration project requires foresight for the spaces in between buildings and how people use them.
Opus Magna Group has been involved in various Urban Regeneration program across the globe esp in India, UK, Australia and Sri Lanka. Our latest project is developing Smart Cities in India under the initiative of Honble Prime Minister.